Everyone has a roll of Sellotape in their cupboards for wrapping presents and gifts, right? But did you know there was a whole world of life hacks using this marvelous sticky stuff… I've teamed up with the iconic brand Sellotape to explore 21 uses & life hacks for their range of different sticky tapes.
From decorative tape to their Original golden roll, there are so many life hacks & ways you can utilise these household products around your home – I hope you like them!
Clever cleaning life hacks using Sellotape
1. Use sticky tape to remove pet hair from your clothes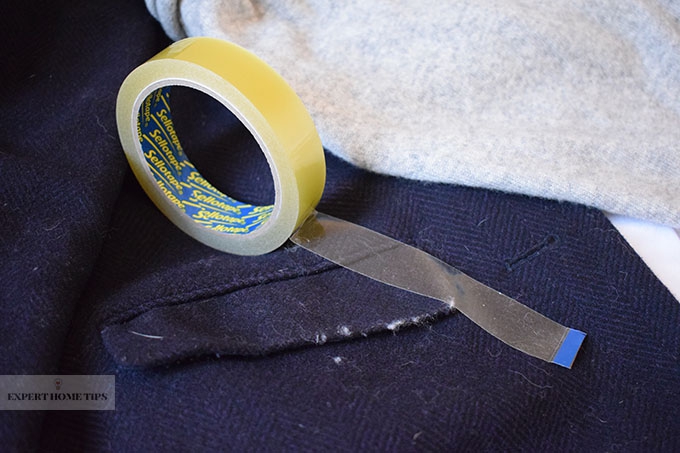 I've found sticky tape makes an efficient alternative to a lint roller. If your clothes are adorned with pet hair, take a strip of Sellotape and use it to remove those pesky hairs. I find it works better in quick, light dabs, and I wrap it around my hand. Sellotape Original Golden tape is the original and best for pet hair removal.
I use this trick more often than I'd like – pretty much every morning at work! Rubber gloves also work a treat on removing dog hair from furniture, curtains and cushions.
2. Pick up tiny shards of glass using Sellotape
If you need to quickly clean up broken bits of glass, make sure you get all those tiny shards – that could be missed by your broom – by dabbing sellotape onto the carpet or flooring. If you're dealing with lots of shards, wrap a wad of toilet roll in tape (sticky side up) to help keep your hands safe.
Did you know you can also use a slice of bread to pick up broken glass? It's one of those strange kitchen tips that actually works.