We'll never get bored of cleaning life hacks here at Daily Gardening Ideas. They've saved us so much time and money over the years, so it's no surprise we can't get enough of them.
With that in mind, today we're releasing a brand new set of cleaning life hacks we've never shared before. These are top secret and some of the best, so be sure to check them out!
Cleaning life hacks to make your kitchen look spotless
1. This cleaning life hack saves SO much mess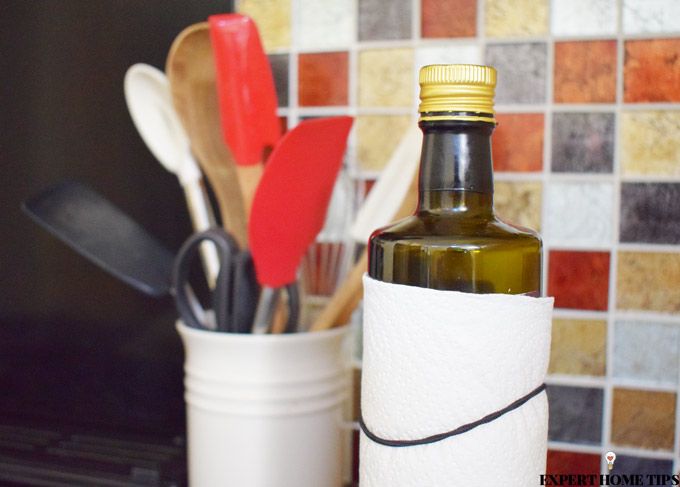 We just love this clever little cleaning hack.
No matter how careful we are with oil bottles, some always seems to spill. Luckily, we know to wrap a paper towel around the container, and secure with an elastic band to catch all the drips.
Try it – it's genius!
2. Use dryer sheets to clean oven racks
Oven cleaning – need we say more? It's a tough, intimidating task many of us put off.
Once you've discovered this new cleaning hack using dryer sheets, you'll no longer dread getting stuck in.
Lay dryer sheets onto the base of a large sink, washing up bowl or bathtub, place your oven racks on top, add a squirt of washing up liquid, then top with enough hot water to cover the racks.
Allow to sit for a few hours (or even better, overnight if you have time) then wipe the racks clean with the soaked dryer sheets.
Your racks will come out spotless with very little effort.